Research Reports
2023 Compensation Best Practices Report – Europe Edition
Payscale's Compensation Best Practices Report (CBPR) – Europe Edition is intended to support employers in Europe and the UK. It distills data and insights from the largest known survey on compensation management best practices to help employers rebalance pay strategies for the employee experience in a precarious economy.
This edition of the report shares insights and data based on the 806 survey responses from organizations in Europe (Finland, France, Germany, Ireland, Netherlands), as well as the United Kingdom (UK) between October 2022 and December 2022.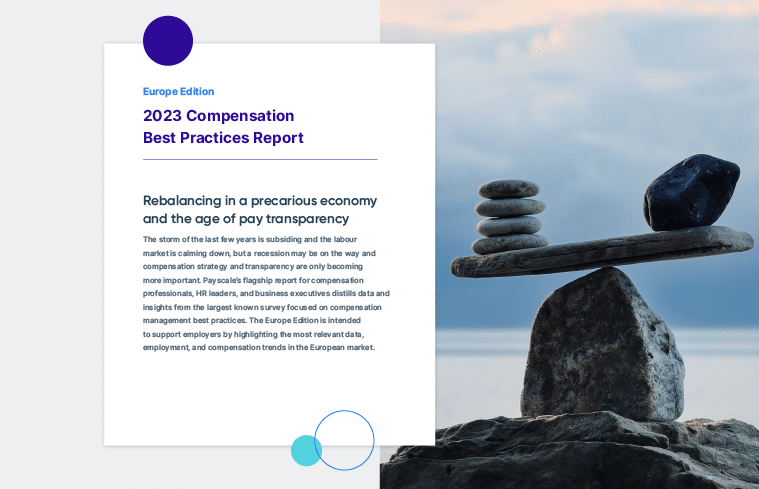 Download the report
Learn how employers in Europe are responding to multiple challenges with the goal of bringing sustainable change in compensation management that will see fairer, more transparent pay as we adapt to a new landscape of work.