If you want to build a career that makes you happy and fulfilled, as well as financially successful, you'll need to do things a little differently. Your parents' model of working for the same company until retirement is outdated and unrealistic. On the other hand, playing the numbers game – applying for hundreds of jobs in the hopes that a few will yield interviews – is probably a waste of time.
So, what are savvy job seekers doing these days? They're relying on the power of collaboration to help them rise to the top of their careers. By combining their skills and talents with other professionals' experience and insight, they can find a new job, get a promotion or even change careers.
Collaboration can help you:
Take your transferable skills from one industry to another and gain some experience simultaneously. You can offer your strengths to projects and collaborators who need your talents, while gaining a foothold in a new field.
Increase your visibility and credibility in a new sector. These days, professionals are creating content online in white papers, labs, instructional videos, podcasts, articles, etc. Getting your name on a project in a new industry offers you credibility that internships couldn't provide.
How to Find the Right Collaborators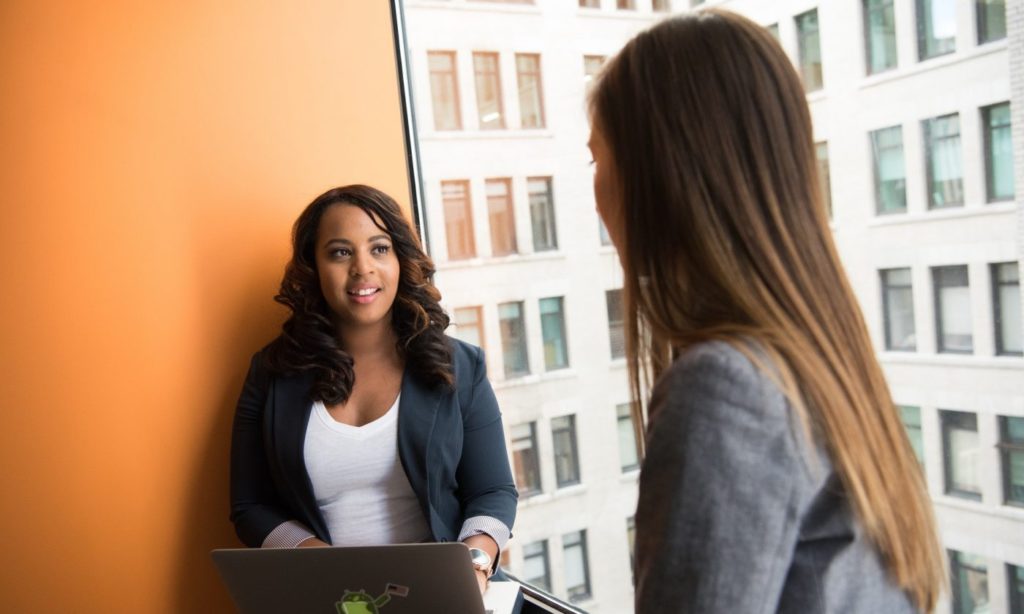 The catch is finding the right team. Career-changing professionals are at the mercy of those with experience and an audience in the industry. The best-case scenario is collaborating with someone who has visibility and credibility in that industry — but it's difficult to break in that way.
For these partnerships to work, everyone must be aware of what they bring to the table. You could opt to team up with someone who also aspires to cross industry lines, but it may take a little longer.
You should also understand that collaboration isn't necessarily a permanent arrangement. Business partnerships have an 80% divorce rate. But it's easy to find collaboration successes — think Ben & Jerry's or Proctor & Gamble. When collaboration works, "iron sharpens iron" — even if it's for a short time! If you're a newbie and your partner is experienced, you win because you gain visibility.
Collaborators can be inexperienced and make a difference in a new industry. Failure is often part of the process, helping teammates to determine what works. And even misfires have value. You may find yourselves feeling enthusiastic about work where the results didn't meet expectations but provided an opportunity to learn more. This spirit of learning will help attract employers and business partners in the future.
How Collaboration Can Help You Change and Advance Your Career
1. Collaborative Partners Can Vouch for the Quality of Your Work
If you've ever found a new job using a referral or recommendation, you know the power of a good testimonial. Collaborations help you develop the relationships that lead to better support later on.
Best of all, today's collaborations allow communication to occur in real-time. You can see your contributions come alive, leading to introductions to other collaborators and employers.
2. Collaborations Offer Exposure to More Extensive Networks and Opportunities
When you and your fellow collaborators produce meaningful work, other people take note and want to meet and connect with you. If your contributions are evident, then others who share your skillset or passion will be interested in knowing you. If you're the new kid on the block, be sure to promote (but not brag about) your work.
Remember that mutually beneficial partnership works best. You and your team will help each other out through observations, bringing synergy and improvement and creating meaningful work.
3. Working With Others Increases Your Resilience and Persistence
Everyone knows the feeling of wanting to quit when a project starts to stall. Partners help motivate each other in the pursuit of quality and the goal of completion. Collaborations also inspire you to pursue quality and to finish what you start. When it's just you, it's easier to quit or start over.
4. Teaming Up With Experts Aligns You With Experts
In most cases, to gain the privilege of being aligned with experts, you'll give more than you receive. If you're working with a big name in your field — writing an article on them, quoting them in a paper, or interviewing them for a podcast — you want to show appreciation for their time.
You can use social media to amplify your thanks — just don't expect the same level of enthusiasm from them. Remember that you don't need to be seen as their peer right off the bat. Being part of a collaboration with an influencer — even if your name comes second or third on a list of contributors — could change the way people view you in your field. You may become known as an expert.
5. The Experience Will Force You to Master the Virtual Workplace
Your best collaborations could start from two different parts of the country (or the world), but positive synergy brings ideas together as if you were all in the same room. Skype, Zoom and other video software make it possible to work with or for anyone in the world. You can make a case to work remotely to future employers by demonstrating virtual projects you've completed.
6. Cross-cultural Collaborations Offer Global Appeal
Cross-cultural partnerships can exchange values through work and also inspire new ideas, perspectives and projects. These partnerships can grow your ability to operate efficiently with teams when it's more than one person in different locations (and countries). Employment can take you anywhere in the world without your moving, but showing that you experience collaboration across the world makes you a more attractive candidate.
By targeting specific results with your collaborations, it will be easier to be associated with a new industry during your transition to another career. It shows your ability to navigate the resources in the industry and your ability to adapt to change — something that's meaningful to all employers. Collaborations also show your referrers, future collaborators and employers that you're a perpetual learner. These are attributes usually transferable to sectors where changes are constant, fluid and often dynamic.
Planning a career change? Find out how much you could be earning in your new job. Take the PayScale Salary Survey and get a free salary report in minutes.
Tell Us What You Think
Have you used collaboration to drive a career change? We want to hear from you. Share your story in the comments or join the conversation on Twitter.