Further proof that you are never wasting time on the internet, but rather developing your job skills: Some artists are now earning a living by designing animated gifs for corporate brands.
If that sounds like something you might have thought up circa 1997, while adding winking cats to your email signature, well, maybe you've found your dream job. Certainly the folks who are at the forefront of this new career option have an old timey internet sensibility that will make you pine for the glory days of webmasters and marching ants.
Take Pamela Reed and Matthew Rader, for example. As Reed+Rader, they've created gifs for clients like Victoria's Secret, but their style is probably best summed up by info page on their site, in which they proclaim: "We enjoy cats, stuffed animals, Nintendo, pizza, robots, outer space, augmented reality, pc's, deli sandwiches, and computing on the internets."
Big brands like gifs, not just because they're cool again, but because people actually want to share them. That's not something you can say about most marketing vehicles, even the ones that are supposedly "viral." When's the last time someone told you that you really needed to see a corporate-sponsored YouTube video?
"We get most of our jobs just because our work is shared," Reed tells Forbes. "All of a sudden we'll see it tweeted a few more times and then all of a sudden it's on 100 blogs because it's passed around. The next few weeks clients will start to reach out."
More From PayScale:
3 Cool Tech Jobs That Didn't Exist 15 Years Ago
5 Tips for Effective Networking
People Are Actually Getting Paid to Do These Jobs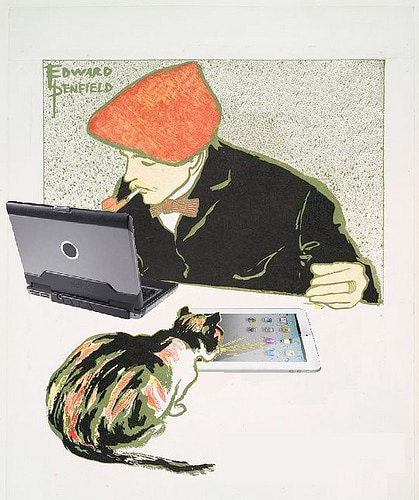 (Photo Credit: Mike Licht, NotionsCapital.com/Flickr)