The biggest obstacle women face when aspiring to corporate leadership roles isn't the glass ceiling. It's the "broken rung" they encounter much earlier on the corporate ladder, according to the results of the fifth annual Women in the Workplace study.
The Women in the Workplace study from McKinsey & Company and Leanin.org analyzes women's experiences in corporate America. The findings unveiled as a part of this 2019 edition build on data from the past four years.
Since the work began in 2015, more companies have signed on to participate in the study. This year, 329 companies shared their data or completed a survey regarding their HR practices. More than 68,500 employees were surveyed about their experiences in the workplace. Women and men from diverse backgrounds who worked at different levels within their organizations were interviewed to provide additional insights.
Here are a few takeaways from this year's report:
1. It's time to focus on the "broken rung"
The good news is that the last five years of data show that progress has been made when it comes to how women are represented in corporate America. The number of women in senior level leadership positions, particularly the C-suite, has grown since 2015. Still, despite the fact that women now hold 21% of C-suite titles, as compared to 17% a few years ago, women are still underrepresented at every level of the corporate pipeline.
The study's authors concluded that the single greatest obstacle women face when trying to ascend the ranks isn't actually the glass ceiling. Instead, they identify the "broken rung" on the step up to manager as the biggest problem. For every 100 men hired and promoted to the level of manager within an organization, just 72 women are hired and promoted. At other parts of the pipeline, things are better. For example, 92 women are hired for entry-level positions per every 100 men. And, 88 women are hired to work as VPs for every 100 men that are offered the job. Things are most unequal at that step from entry-level to managerial positions.
Minority women are even more likely to be held back by the broken rung. Only 57 Latinas and 64 Black women are hired to work as managers for every 100 men. And, for every 100 entry-level men who are promoted to manager, just 68 Latinas and 58 Black women are promoted.
2. The glass ceiling has a few cracks
Part of the reason behind the shift in focus to the broken rung is that the glass ceiling, as it's long been called, seems to be breaking down a bit. The women in senior leadership positions has grown since 2015.
The results of this year's survey reveal that 44% of companies now have three or more women in C-suite roles. This is up from just 29% in 2015. Senior-level women are now being promoted at a higher rate than men. For example, for every 100 men that are hired or promoted to VP roles, 114 women are promoted for the position. Also, women are being hired at the director level and above more than they were in previous years.
Still, there's plenty of room to grow. Despite this progress, only about 1 in 5 C-suite executives is a woman. And, only 1 in 25 is a women of color.
3. Most People aren't aware of the broken rung
The results of this study show how critical it is that women be promoted from entry-level positions to managerial roles. It's the best bet if gender pay and opportunity gaps are ever going to close. To better understand this point, consider this statistic: if women were promoted and hired to first-level managerial positions at rates comparable to men, there would be an additional 1 million more women added to management roles over the next five years.
Unfortunately, the survey results also revealed that most people aren't aware of this crucial point. Only 19% of HR leaders said that the fact that "women are less likely to be promoted to first-level managerial roles" was the biggest challenge to attaining gender parity in leadership. Nineteen percent of women said it was the greatest challenge. And, just 7% of men agreed.
Instead, HR leaders identified the factor that "women don't receive as much sponsorship" as the main challenge (47%). The number one response from women (40%) was that "women are judged by different standards." And, the largest group of men (21%) said that the main reason gender parity isn't being attained is that "there are too few qualified women in the pipeline." Research shows that men often underestimate workplace gender inequality issues. And that's holding up progress in a big way.
Looking for a new job? Take the PayScale Salary Survey and find out how much you could be earning. Get your free salary report today.
4. Employees view promotions as fair when good hiring and review practices are in place
Companies that have solid hiring and performance review process are more likely to have employees who think that the system is fair. For example, "when evaluators have received some kind of unconscious bias training" employees are twice as likely to think that only the most qualified candidates have been promoted. And, "when clear and specific evaluation criteria are put in place before the review process begins," employees are 2.3 times more likely to believe that the most deserving candidates have been promoted.
5. Women aren't to blame
There's a long-standing tradition of pointing the finger at women themselves when looking for someone to blame for the lack of gender parity in corporate America. But, this year's report indicates that women are definitely doing their part when it comes to advancing their careers.
Here are a few key points:
Women have been asking for promotions at the same rate as men since the study began in 2015.
Women don't leave companies at higher rates than men. And, the men and women who do leave generally intend to stay in the workforce. Only 2% of employees plan to leave to focus on family.
They've negotiated salaries at the same rate as men this year and every year since the study began in 2015
For tips on how to negotiate your next raise or job offer, see PayScale's Salary Negotiation Guide.
6. Many workers are overly optimistic about the future
There have definitely been gains in recent years when it comes to gender parity. But, progress has been slow. Still, when they were surveyed about when they think their company will reach gender parity in leadership roles, many employees and HR leaders revealed some real optimism. But, their hope might not be grounded in reality.
Thirty-one percent of employees and hiring managers said their company would reach gender parity in two to five years. And, 19% of employees and 11% of hiring managers said they were already there. Only 26% of employees and 28% of HR leaders said it would take 10 or more years or that it would never be achieved.
Sadly, the report's authors state, unless the disparities in hiring and promotion are closed and the broken rung is repaired, most companies won't get there any time soon. Many are decades away from reaching gender parity, if they ever get there at all. In fact, another study from the World Economic Forum, the Global Gender Gap Report 2020, found that gender parity will not be attained for another 99.5 years if things continue at this rate.
7. Employees value opportunity and fairness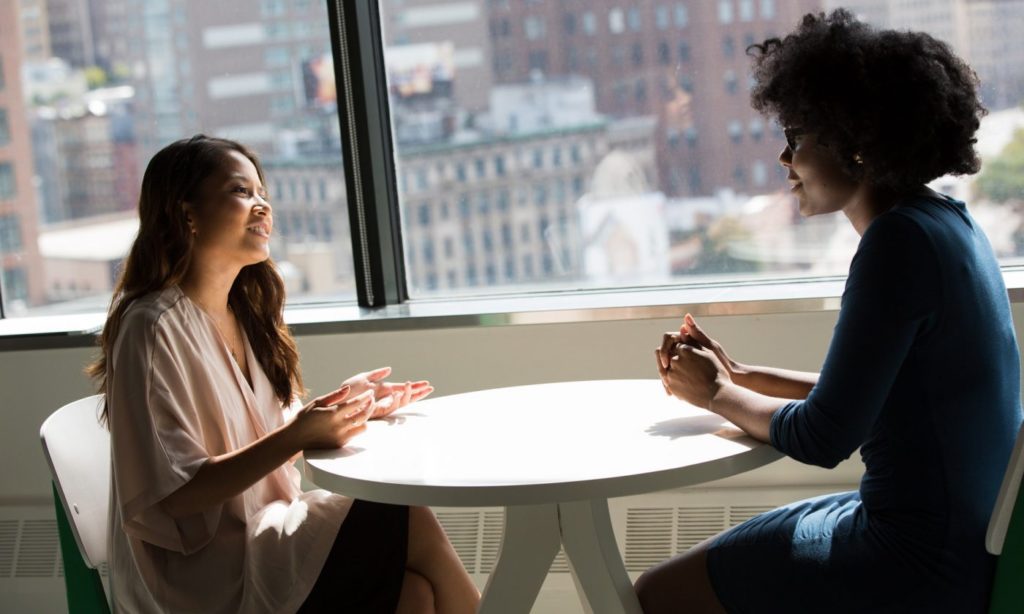 Today's labor market is quite competitive. The unemployment rate has been relatively low for some time. And, as a result, companies are having to work harder to attract and retain top talent.
According to the findings of this year's Women in the Workforce report, one of the best ways they can do that is to focus on opportunity and fairness. Together, researchers found these qualities to be the greatest predictor of overall employee satisfaction. Companies that focus on diversity made strides toward this end.
Per the report:
Diversity efforts are the key to fairness for everyone. Companies may benefit from reframing the importance of diversity and inclusion. Diversity efforts are often viewed as only benefiting women and underrepresented groups. In reality, they are about ensuring that employees of all genders, races, and backgrounds have access to the same opportunities. These efforts start with understanding what's really getting in the way of fairness and addressing the barriers disadvantaged groups face head-on— this is in fact the path to fairness.
At the end of the day, companies win when women and other underrepresented minorities are treated with fairness. Employers of choice focus on offering the same opportunities to all their workers. And, they're transparent about their hiring and promotion policies and programs.
While the findings of this report show that progress has been made regarding women's representation in corporate America, it also indicates that there's still a long road ahead. Employers would be wise to consider the findings of this report. When they focus on fairness and opportunity for all, everyone wins.
For more insight and a roadmap for future gender parity in leadership, see Women in the Workplace 2019.
Tell Us What You Think
Are you surprised by the results of this year's Women in the Workplace study? We want to hear from you! Leave a comment or join the discussion on Twitter.