Compference 2023: Let's talk fair pay.
Now available on demand ǀ FREE

The Compference23 virtual event inspired conversations about the practices that will drive modern compensation, equip adaptable business practices, and empower it all through fair pay.

You don't want to miss what was shared during inspirational keynotes, practitioner-led sessions, and panel discussions! Sign up here to access the content on demand. You'll walk away with the strategies, tools, and fundamentals you need to promote fair pay.
Get inspired by keynote presenters
Stacey A. Gordon
Executive Advisor, Keynote Speaker, Author & DEI Strategist Rework Work
Workplace culture consultant, keynote speaker, author, facilitator of learning and Executive advisor on Diversity Strategies. As the founder of Rework Work it is her goal to improve workplace culture and employer brand value.

*Keynote (In-Person)
Heather McGowan
Future of Work Strategist and Author of The Empathy Advantage
McGowan is a sense maker, a dot connector, a deep thinker, and a pattern matcher who sees things that others miss. As a future-of-work strategist Heather helps leaders prepare their people and organizations for the post-pandemic world of work.

*Keynote (Virtual)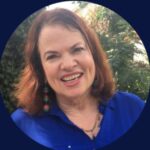 Liz Ryan
Founder and CEO of Human Workplace
CEO and Founder of Human Workplace, a coaching and consulting firm, and the world's most widely read career and leadership authority with almost 3 million followers on LinkedIn. Liz advises on how to manage their careers, lead organizations and make work more human in the 21st century.

*Keynote (Virtual)
Paul Wolfe
Human First Leadership Advocate and Payscale Board Member
Paul Wolfe is a Human First Leadership Advocate who champions the development of workplace cultures built on authentic connection, shared vulnerability, and purpose-led performance.

*Keynote (Virtual)
Uzo Aduba
Award-winning Actress and ACFC Founding Investor
A formidable talent to be reckoned with, Uzo Aduba is a, three-time Emmy award-winning, and Tony award-nominated actress whose work spans television, film, and theatre.
Jess Smith
Head of Revenue for ACFC
Head of Revenue for ACFC, and recently named Sports Business Journal 40 Under 40 and Leaders Under 40. With a passion for creating revenue streams with intent, Jess is responsible for the club's purpose-driven sponsorship model, benefiting the club's pillars of equity, essentials, and education.

*Keynote (Virtual)
Learn from industry pros and panels
Welcome from Payscale​
Introduction to Compference23 with instructions for how to navigate the Goldcast platform
Featured Panel
The Future of Work: Upskilling, Remote Employees, and Generative AI
The way we approach hiring and retaining talent is changing. From hybrid work setups to an increased talent velocity, it's never been more important to take a step forward into the future and ultimately unlock a happier, more productive workforce. In this panel, you'll hear from a group of experts as they discuss how HR departments are adapting to the complex challenges of today's workplace, evolving technology advancements, and redefining the employee experience.  
Don Berman
Chief Evangelist, JDXpert
Jennifer Ferris CCP
Principal Solutions Consultant, Payscale
Amy Shorrosh
Sr. Manager HR Operations, The Friedkin Group
Luke Van Wie
Compensation Manager, AAA
Keynote
The Empathy Advantage: Leading an Empowered Workforce
The global pandemic did not only change where work takes place, it is altering where work fits in our lives. The combination of a shift in leadership from Boomer and GenX to GenX and Millennial and the entrance of Generation Z into the workforce is altering the fundamental values around work. Labor shortages show no signs of abating and are shifting the power from employers to employees. In this RUPT (Rapid, Unpredictable, Paradoxical, and Tangled) world, leaders can no longer be unquestioned experts driving productivity with fear. The leadership profile shifts to a humble and curious learner who can inspire potential, help talent connect with their own internal drive and motivate with culture, love, and belonging. The factory default settings have all been removed from who works (diversity as a norm), where work takes place (home, office, anywhere, hybrid), what we do for work (exploration over routine tasks), how we lead (inspiration over fear), and why work in the first place. In this talk, buckle up for a fast paced and inspirational overview of the post pandemic world comprising an empowered and engaged workforce.
Heather E. McGowan 
Future of Work Strategist and Author of The Empathy Advantage
Breakout Session
How compensation impacts the employee experience
Compensation is not about money (basic pay or base salary). Its about the entire employee experience. Compensation is part of the larger value proposition providing an employee at any level with self confidence, self worth, motivation, and the will to perform beyond what is written on the job description. The employee experience starts with solid market-based pay practices, communications, presentation, and regular check-ins with the supervisor. The Compensation function must provide the tools, resources, training, and processes to implement a positive high-impact compensation strategy linked to the larger HR/People strategy and the overall business strategy.
James Tastard​
SVP, CHRO​, Great Lakes Dredge & Dock Company
Breakout Session
The 4 principles of effective pay transparency
Currently, about 1 in 4 workers is covered by some form of U.S. pay transparency legislation. At least 15 states are considering pay transparency laws in 2023. An effective pay transparency strategy requires a focus on four principles: Presence, People, Processes, and Performance. In this session you will hear from compensation veteran Denise Liebetrau, founder and CEO of Prosper Consulting and a rising influencer on LinkedIn. You will learn how a foundation in the four principles will prepare you for current pay transparency requirements as well as what is coming, how to use facts and figures to tell your pay transparency story, and how to prepare managers and employees for conversations with BIG feelings.
Denise Liebetrau
HR & Comp Consultant​, Prosper Consulting​
Breakout Session
Our Journey to Pay Transparency
The goal of rewards transparency is to empower all people with facts, working with their managers to understand their compensation in relation to where they stand in their careers today.  Encouraging frequent check-ins to align on future development needs and progress. Outside channels such as Glassdoor, agencies or social media sites, may influence false narratives surrounding compensation. We decided to shape this narrative by proactively sharing available information with our people. The competitive landscape we operate in for talent has demonstrated pay transparency is necessary, coupled with global legislative changes requiring transparency. Using the US as an example, where states like New York and Colorado being required to disclose compensation ranges on job postings.
Hamang Vohra
Total Rewards​, S&P Global

Apostolos Kitsos
Sr. Compensation Specialist, S&P Global
Panel
Manager training on pay communications in the wake of pay transparency
In the wake of pay transparency, the importance of pay communications has surged. In this panel, you will learn how organizations of different sizes are educating their managers on pay transparency, compensation strategy, and compensation structures, as well as how to discuss pay with employees throughout the employee lifecycle for a variety of different scenarios, including rewarding performance.
Lindsay Clayborne
Director of People​, Cardata

Angie Riddell​
Comp Manager​, Mom's Meals
Justin Sun​
Sr. Comp Manger​, Expedia​
Liz Sheffield, SHRM-CP
Moderator, Payscale
Breakout Session
Pay Transparency:  Ready or Not?
Pay transparency triggers a significant shift in culture, defined as "the way we do things here," that many organizations don't feel prepared to address. But ready or not, pay transparency legislation is forcing organizations to change. In this session, you'll hear from an expert in change management on how to identify the change needed, align with leadership, and anticipate (and answer) questions from employees and candidates. The session will also feature tools to assess readiness as well as a success story from a practitioner, Nancy Hammers, VP of Total Rewards, The Raley's Company.
Jennifer Green
Total Rewards Consultant​ Green Global Resources​

Nancy Hammers
VP of Total Rewards, Raley's Companies
Call of the Wild: Woodland Park Zoo/Lunch
Keynote
Fireside Chat: Human-Centered Workplaces​
How do we make workplaces more human, and why has this been such a central topic in HR circles in recent years? In this mainstage keynote, join Liz Ryan, CEO and Founder of Human Workplace and author of Reinvention Roadmap: Break the Rules to Get the Job You Want and Career You Deserve, and Paul Wolfe, Human First Leadership Advocate, Payscale Board Member, and author of Human Beings First – Practices for Empathetic, Expressive Leadership for a fireside chat on the role of empathy in the workplace and the challenges facing HR leaders as they navigate building work cultures in the modern era that will attract, engage, and retain talent.

Liz Ryan
Founder and CEO Human Workplace

Paul Wolfe
Human First Leadership Advocate, Payscale Board Member
Breakout Session
Compensation vs. Rewards: What's the Difference?
Compensation and rewards are often used interchangeably, but they are different things, especially when you are talking about incentivizing performance. Compensation impacts an employee's self-confidence, self-worth, and motivation. When it comes to compensation strategy, there is an overarching set of connective points between compensation and rewards that work together to engage and inspire employees to do their best work. In this session, you will hear from seasoned compensation leaders whose careers have spanned multiple distinguished organizations about how the foundational elements of jobs, base salary, incentive pay, career transparency, and manager training and communications must all work together to attract and retain talent.

Adam Sutton
Director of Compensation​, Party City​

Marc Mullis
Founder and CEO, Payformance Partners
Breakout Session
Working effectively through your HR business partners
The compensation function is increasingly requiring leadership and collaboration skills that are unfamiliar to some compensation professionals who are more comfortable working with numbers and spreadsheets. In this session, led by global compensation manager Tarik Bazzy, you will learn the importance of listening to understand pain points and how to build your network within the business and communicate effectively with HR business partners and build strong relationships for more advanced compensation initiatives such as manager/leader education, job architecture, career pathing, global grading, and pay transparency.
Tarik Bazzy​
Global Comp​, Dana Incorporated​
Breakout Session
Reach for the STARs: The shift toward a skills-based workforce
Research suggests that a bachelor's degree can translate to a million-dollar increase in lifetime earnings. But how much of that wage bump is due to the skills you learn in college? A growing body of research has found that employers are overlooking millions of workers who are Skilled Through Alternative Routes (STARs) rather than a bachelor's degree — an exclusionary practice that both diminishes businesses' supply of talent while limiting economic mobility for half the workforce. In this session, Ashley Edwards, Director of Data Services for Opportunity@Work, will discuss who STARs are, how their economic mobility has been impacted by the invisible barrier called "the paper ceiling" over the past generation, and what companies can do to unlock the potential of 70+ million skilled workers across the country and create conditions for greater pay equity.
Ashley Edwards
Director, Data Services, Opportunity@work
Featured Panel
Total rewards: managing expectations, equity, costs, and communications
Compensation isn't just about base pay. It's about the whole package. In this session, you will hear a panel of experts discuss the importance of total rewards, including how to manage employee expectations, how to manage costs overtime without cutting value, and how to get the most out of your benefits program through education, training, and communications – no matter your organization's size or industry.
Gina Goodrich
Director of Total Rewards​, Apptio​
Marina Vassilev
Total Rewards Leader​, Schneider Electric​
Arturo Arteaga
Sr. Director Total Rewards, VCA Animal Hospitals
Patrick Ferguson
Manager, Deloitte
Allison Skidmore
Solutions Director and Moderator, Payscale
Breakout Session
Performance-based equity compensation should be a custom-fit experience
Performance-based equity compensation has become a common and increasingly generic piece of the total rewards offered to executives and others. Unfortunately, the age-old mantra of "what is everyone else doing" does not serve your unique company, culture, and strategy well. More importantly, participants in these programs regularly complain that their awards don't make sense or lack alignment with their work effort. This session, led by the engaging equity compensation expert, Dan Walter, will provide you with the foundational art and science of building an effective, custom performance-based equity compensation program.
Dan Walter
CECP, CEP, FGE​ VP and Consultant,​ FutureSense​
Thank you to our sponsors
Frequently Asked Questions
We are so excited for Compference23! If you have questions and are a customer, please don't hesitate to get in touch with your representative. Once you have registered, you will be provided with additional contact information to get in touch with event organizers. Remember, it's free to register!
When was the Compference23 virtual event?
The live virtual event was October 25-26th, 2023. The session recordings from the event are available on demand.
Is there a cost to access the on-demand sessions from the Compference23 virtual event?
There is no cost to register for and access the on-demand sessions.
Can I earn continuing education unit (CEU) credits by watching Compference session recordings?
No, CEU credits are not available for these sessions.
Where can I register to access the on-demand sessions?
Fill out the form via this link to register and access the sessions.
I attended the live virtual event; how do I access the on-demand recordings?
You can access session and panel recordings via the link in the email you received the day prior to the event or the thank you email from Payscale.
How long is the on demand content available for?
The Comperence23 content will be available until March 31, 2023.