Survey streams built on trusted partnerships
Payscale allows you to combine multiple streams, including data from survey publishers, and manage all of your streams in one place.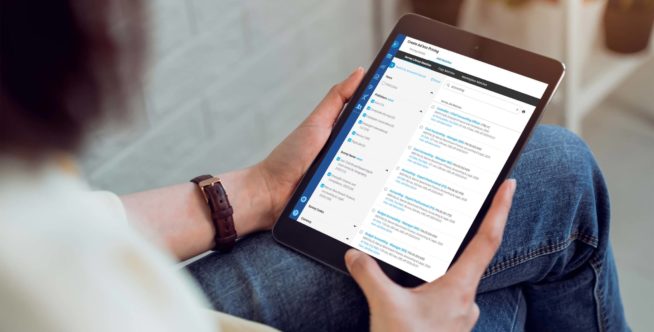 Today's data leaders partner with Payscale
We partner with major survey providers to pre-load surveys into Payscale products, provide easy access to survey participation templates, overall improving the data lifecycle experience
Leverage our partnerships with the leading survey publishers
Better survey experiences breed better business outcomes
"We have many salary surveys that we participate in, and as a healthcare organization competing in a very competitive market, we need to be able to consolidate our 20+ surveys into one space where we can easily pull data from and have easy access at any given moment. I love that I have the ability to consolidate our many salary surveys into one single platform. [Payfactors] saves so much time and energy when we are consulting with our clients on market data for new/revised/existing jobs. I love this software!"
by Joseph Padilla, Senior Compensation Analyst, Virginia Mason Medical Center
"MarketPay makes it incredibly easy to participate in surveys, match jobs, and rollover your salary data from one year to the next. Whenever we have questions or need assistance with migrating our data, our service reps at Payscale have been really responsive to our needs. We couldn't ask more from a partner."
by Carolin Spencer, Senior Compensation Analyst, Intermountain Healthcare
"Payfactors has a very robust compensation management system that makes external survey information accessible and easy to manage. Essential functions such as submitting information to external surveys and market analysis for salary structure updates can take a fraction of the time as opposed to traditional manual submission."
by Kristine Larson-Braun, SVP, Direction of Compensation, Bremer Bank
See how to manage all your surveys in one place
Schedule your customized demo of our survey publisher's data and discover why leading survey publishers like Mercer and Empsight have chosen to partner with Payscale. You'll learn how easy it is to improve the data lifecycle experience through seamless survey loading and participation experiences.