Expert Briefs
Quick Guide: Perspectives from Comp Pros Tackling Transparency Legislation
In response to this unprecedented wave of pay transparency legislation, organizations and HR professionals have had to swiftly and fundamentally change how they approach pay. In many cases, that has required improving pay data, pay structures, and the overall approach to pay equity.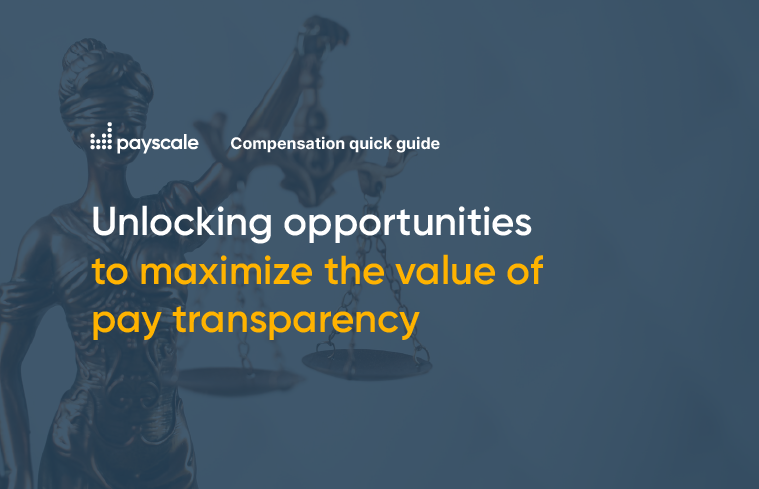 Unlocking opportunities to maximize the value of pay transparency
Rather than looking at pay transparency legislation as a situation where laws are being imposed on them, business and HR leaders have to ask: How can these regulations support our strategies? As we explain in this ebook, regardless of the benefit — better employee engagement, building trust, competing for talent — pay transparency isn't just checking a box. It can help move your organization forward.