Congratulations! You've made it through all those potential road blocks in the job application process and scored yourself an interview for a job you really want. But once the interview is over, what should you do while you play the waiting game? How do you follow up after a job interview without ruining your chances?
There are lots of ways to be an awesome prospective employee (without coming on too strong), and some ways you can bungle it, too.
But keep your cool — and land that dream job — with these post-interview tips:
1. Document how it all went

Right after your interview, take down some notes. These might include who you met with (full names and titles), the date of the interview, key points discussed and even the vibe of the conversation. You'll want to make sure details are accurate and that you keep everything straight.
If you offered to send more information, samples or details, make sure that you know who and where to send those items and get on that as soon as possible. It shows you're excited about the job, as well as a reliable potential employee.
If you didn't quite catch someone's name and you're already out of the building, you can check their company directory or LinkedIn listing to get the correct spelling. You don't always get someone's business card upon first meeting (though it's nice), so if you don't have their name, then do a little research so you're not calling "Kris Tahl" in HR "Crystal" later on.
This detail is key when you follow up with them with a thank-you note shortly after your interview.
2. Send a thank-you note

Yep, that's right. A thank-you note is good manners and a great way to show you're a professional grown-up person. Back in the day it used to be a real pen-and-paper note, but today an email is acceptable (especially since you don't always get a mailing address at the time of an interview).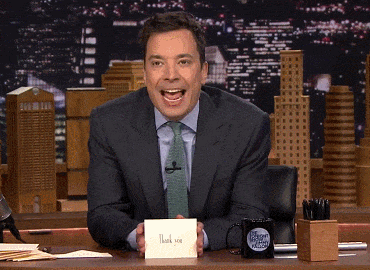 Why a note? Well it shows off just a few of your soft skills that you may not have been able to make use of yet in your interview. Soft skills are super important to being a great employee. A note can show that you know how to:
communicate
write professionally
be timely
"A quick thank you is expected by most hiring managers," said career advice expert J.T. O'Donnell. "Chances are you won't win the job based solely on sending a thank you note, but you will stick out like a sore thumb for not sending one. Don't be that person."
Liz Ryan has some great tips in Forbes on thank-you note styles and content. Good notes always include the same key points, like mentioning the name of the position and with whom you met (especially if you're contacting the hiring manager, not the interviewer themselves).
"Get your handwritten thank-you note in the mail within two or three days after the interview," Ryan writes. "When you have a little more time to think and reflect, you'll compose a more in-depth, followup email message."
(Check out Ryan's article for examples of both quick and in-depth thank-you notes.)
3. Has it been a while? Say hello again.
There's no hard and fast rule on when to call again after that first meeting. Some will say a week, others two and some will say don't call at all. You should do what you feel comfortable with, but following up with the hiring manager (likely your main contact at the business so far) can be a good way to keep your name and face front-and-center.
While you're still waiting to hear about that job you're in the running for, keep an open mind. It could be a while before someone makes a decision (yes, weeks or even a month). Anything could be slowing down the process from stakeholder vacation time to budget cuts.
Keep in mind, too, that the HR personnel that you've dealt with could be juggling a lot of hires. Especially at big or fast-growing companies, there could be dozens of positions in play with lots more applicants in the mix than just you and someone else. Don't pester, and lay out your breadcrumbs in the beginning of your email, such as your name, position you applied to and the date of last contact. It'll help jog their memory (and ensure you're emailing the right person, too). This is especially true if you're in the running for multiple jobs.
4. Don't stop dating around
Look, you haven't had "the talk" yet and you're not exclusive. You can keep seeing other jobs while this employer thinks about if they'd like to get serious. Even while you're interviewing for one job, you could apply elsewhere — and you should! You never know how fast or slow the selection process will go. It might be days, weeks or even months between stages. If you're out of work, you can't afford to wait around. If you're looking for your next great career move, you should strike while the iron is hot, baby!
Things to keep in mind if you're applying to a lot of places all at once:
Keep your names straight. Double- and triple-check those email addresses and messages before you send them out. You don't want to name drop the wrong company in a cover letter, either.
Personalize it. Besides including the correct job title in your cover letter or emails, make sure that you're also including personal details from how you fit the job requirements. You can also bring up past conversations if you're communicating after interviews, so they remember exactly how awesome you are.
It's OK to keep dating a while. There are many instances where a few days or weeks into a new job you realize that things are just not working out. Sometimes job duties are vastly under-communicated, or you don't meet expectations during a probation period or you even get caught up in a last-hired-first-fired layoff. Keeping your escape plan open is OK!
5. Get ready to name your number

Salary talk can happen at any time (even in the first interview), so make sure you know how to answer that dreaded question, "What are your salary requirements?" Don't get caught out without having done your research on what you're worth.
Prepare to negotiate with the PayScale Salary Survey. In minutes, you'll get a free salary report with an appropriate range for the job title, location and skillset.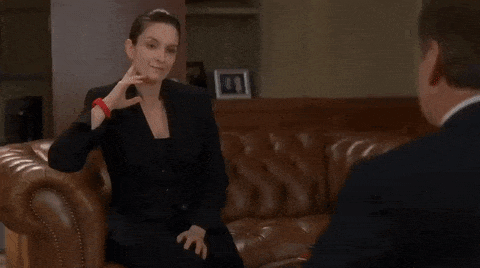 Scared of that negotiation? PayScale's Salary Negotiation Guide offers up tons of guidance on how to tackle the showdown like a professional. Whether you're talking about a first job or a next job, the offer on the table is important from the benefits to the take-home pay.
6. Avoid social stalking

Do not be a creep. Don't try to friend the interviewer on Facebook after the interview. Don't start following their Instagram and liking every photo of their family. Don't hang outside the offices just hoping you bump into each other. Ew.
Don't get weird and don't overstep your boundaries. Remember that you're looking for a professional relationship here, so stalking someone on social media like Facebook or Twitter is a big no-no. Don't reach out across mediums that you haven't used before to communicate. Don't cyberstalk. Don't hound them. A friendly email through the same channels you've used is cool, in case they'd like to get more information, another interview, or some references from you.
(Speaking of, when you're interviewing it's a good idea to give any potential references a heads up that they could be contacted. References are often the last step before a job offer is extended and you certainly don't want to hold up that process because a former employer didn't reply to a voicemail quickly. Here's how to pick great references from your job history — and make sure they're prepared to help you out.)
7. be gracious
No matter if you get the job or don't, sour grapes is not a good look. Sometimes prospective employers will simply ghost you. (It really is like modern dating.) Don't go posting snarky comments on their main page in LinkedIn or make rude remarks in public. Just move on to the next great thing in your career.
If you do get the job, make sure you make contact with those you interviewed as soon as possible on or just after your first day. Even if you won't be working with them directly, it's a great opportunity to network and keep your face and name fresh in front of people who liked you enough to want to become your colleague.
And if you need to thank others in your network who helped you land that job, like a recruiter, a friend, or an odd old coworker or two, definitely write them a note as well as soon as possible. They'll appreciate it.
TELL US WHAT YOU THINK
What do you do after a job interview? We want to hear from you! Leave a comment or join the discussion on Twitter.