Implementing HR software is often described as a long and complicated process, almost always met with disdain by HR professionals. I am sure you have heard the horror stories, such when it takes over a year to implement software and the project puts a strain on the entire team. This can happen when people haven't defined what deliverables are needed, or worse, don't have the bandwidth or the staff to push through and get the project done.
What if I told you it doesn't have to be like that? In fact, implementation can be manageable and rewarding when you have the right people involved with the right resources and a solid plan.
If your organization is considering implementing new compensation software, be sure to get clarity on what implementation means for the specific product you're purchasing.
G2Crowd, a peer-to-peer software review site, recently released its Compensation Management Implementation Index based on real-user satisfaction ratings for a number of implementation-related review questions. The study found that the time it takes to go live with software varied from 1.8 months to over 8 months, with the average being 4.3 months.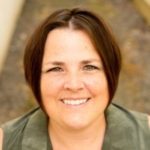 In the past couple of years, I've worked with hundreds of PayScale customers to get them set up and off to the races. By paying attention to what deliverables you need to provide early in your implementation and partnering with your Implementation or Customer Success Manager, you can ensure that you're actually able to start benchmarking your jobs to the market and see ROI within the first 30 days.
1. Get to Know Your PayScale Partners
Here at PayScale, you have access to a team of professionals who will support you through short-term and long-term compensation projects. PayScalers are keen listeners and will be providing you with strategic and reliable resources.
After your initial purchase, you will typically be assigned two direct contacts to begin implementation, as well as be provided with access to customer support. First, your Customer Success Manager (aka Client Manager or Account Manager) who will be your main point of contact through the lifetime of your subscription or contract with the software. Think of your Customer Success Manager (CSM) as your PayScale advocate and tour bus driver. They will partner with you through short and long-term compensation goals, and navigate you through all of the professional services and resources available to you.
The other contact you may work directly with in the beginning is an Implementation Specialist or Implementation Manager. Implementation Managers would typically take point during the initial set-up of your account; their primary goal is to collect your deliverables and process them in a timely and consistent manner. Here at PayScale, our implementation team has created a defined process to easily ramp you into your product, submit your jobs for benchmarking, and schedule you for your essential product training.
Don't forget Customer Support or Customer Advocacy. This team is frequently overlooked during implementation. However, they really are the best resource when it comes to quick technical support or product questions that are not specific to the implementation process. Issues like forgetting your password or questions about quick product navigation help that doesn't require a meeting with your Implementation Manager should always be directed to this channel of support.
2. Review Templates and Deliverables Before Implementation Kick-off
I highly encourage reviewing the templates and deliverables that your Account Executive or Implementation Manager provided you before your implementation kickoff meeting.
In my experience, clients who review deliverables before the kickoff ask more specific questions live during the initial meeting. Clients who have their deliverables even partially filled in on the kickoff mitigate the typical back and forth emails and phone calls that happen after the fact.
3. Decide Upfront What You Will Commit to Vs. What You Will Delegate
If you are one of the key decision-makers involved in the sales process but you have manage a team of staff, you may not have the time to commit to implementation. It's okay to admit this, and it's a good idea to inquire about what parts of implementation can and should be delegated.
If you will not be involved in the day-to-day administration of the account, make sure you assign someone who can handle that on your behalf. By delegating, you can utilize the tool in a much more consistent and strategic approach. However, once the software is implemented, you too will need to attend product training and understand how to utilize the reporting features that drew you to the product in the beginning.
Also, even if you delegate all activities and deliverables in Implementation, you should never delegate the initial welcome call with your Customer Success Manager. This call is designed to align your goals with your subscription and services. Make sure to build a relationship with your Customer Success Manager and determine the best times to connect throughout your compensation calendar or define what professional services you will need. With a strong working relationship and open communication, your Customer Success Manager can be that advocate or support when it comes to tough compensation decisions.
Are you an HR team of one? Delegating can be challenging if not impossible when there is literally no one to delegate to. If this is you, make sure to communicate challenges with your Implementation Manager early. Prioritize your time well and block off time to complete your deliverables.
In HR there is always someone at your door with an urgent matter — that is inevitable. So be cautious and honest with yourself on what can wait. Remember that by pushing off a meeting or a deliverable during implementation, you are quite literally wasting valuable time utilizing your new product.
Being understaffed in HR can be one of the hardest challenges, but if you utilize your implementation team to set clear deliverables and timelines, it is not an impossible feat. I promise if you buckle down early on or delegate the work that you know you can't make time for, you will find that ROI much sooner and you will never have to explain to leadership that you can't run a compensation report because you haven't submitted your initial deliverables.
Tell Us What You Think
Have you gone through an implementation process for compensation management software? Share your tips on how to navigate that process successfully by commenting below.