Here at PayScale, we believe that when organizations and their employees understand the right pay for every position and can effectively communicate about compensation, both parties thrive. That's why we make software that helps organizations and their employees develop a shared understanding around compensation.
Our Product Heroes blog series shines a light on the people who are using PayScale products to make compensation decisions and the people who are building these products.
Recently, I sat down with Chris Highfield, Vice President of Product & Support at PayScale, to discuss his thoughts on product development.
PayScale: Why did you choose to join PayScale?
I was part of the original MarketPay company and came to PayScale in 2016 when MarketPay and PayScale joined forces.
PayScale: What product do you work on?
I work on MarketPay. MarketPay delivers a modern survey management solution that's easy to use and gives organizations the insights necessary to make smart pay decisions.
PayScale: What's your favorite feature/ functionality for MarketPay? What's the impact?
I think my favorite feature is our integration with Tableau. This feature enables our users to analyze and visualize their data in ways that we weren't able to prior to the integration.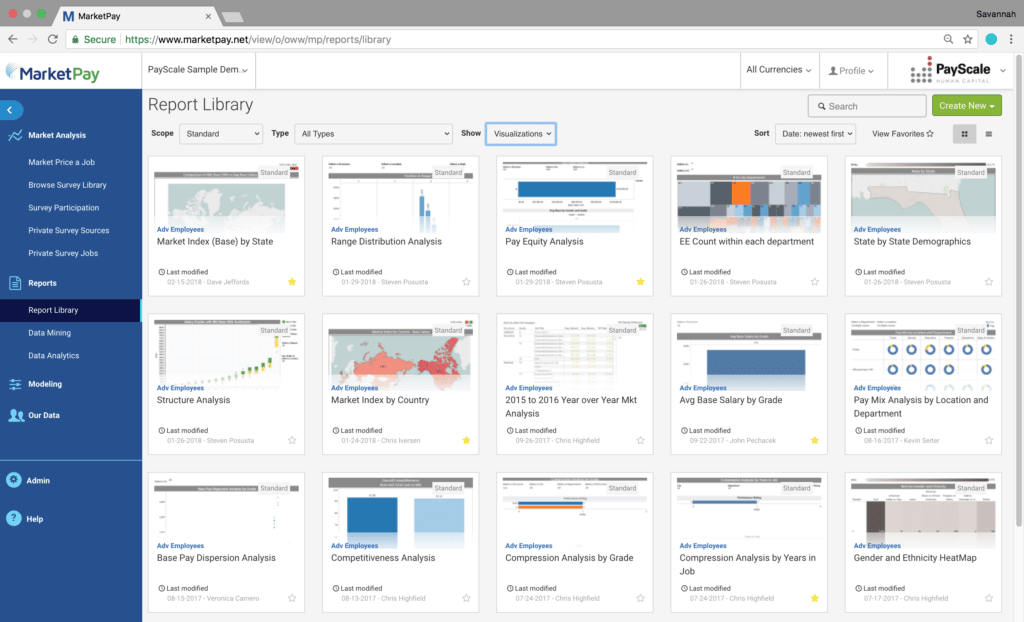 We had one customer attempting to answer a question regarding how their employees were progressing in their Career Levels after having gone through an extensive re-leveling process. While using bar charts and excel graphs can get the job done, there are much better and innovative ways to visualize the data that get customers to the answer they are looking for in a quick and easy way. By using MarketPay and Tableau to visualize their data, they were able to create a simple heatmap that color-coded the movement from level to level, enabling the customer to rapidly visualize the movement of their employee population at a glance as opposed to having to closely analyze extremely small differences in similar bar charts.
Through the use of color variants and a grid with the customer's leveling, the user was able to quickly see potential problem areas on which they could then take immediate action without needing to perform unnecessary and extra analyses.
PayScale: What is your philosophy on product management?
My philosophy is to deliver products that make our users' jobs easier while providing a pleasant experience. My entire career has been in the HR and HR technology space, and I have found it to be very rewarding, because we are equipping companies, and specifically HR professionals, to better support their employees. Employees are a company's most valuable asset, and it is critical and often difficult to maintain employee engagement. From my vantage point, by providing technology and resources to attract, retain and motivate the workforce, we assist with maintaining that engagement. It is and has been a worthwhile endeavor.
PayScale: If you weren't doing what you're doing at PayScale, what else would you be doing instead?
I'd probably be doing non-profit work with folks who are less fortunate here in Nashville, Tennessee.
Tell Us What You Think
Are you a MarketPay customer? We want to hear from you! Tell us your favorite product feature in the comments.
Image source: Pexels.com