Why You Need a More Agile Compensation Structure (and How to Design One)
WHITEPAPER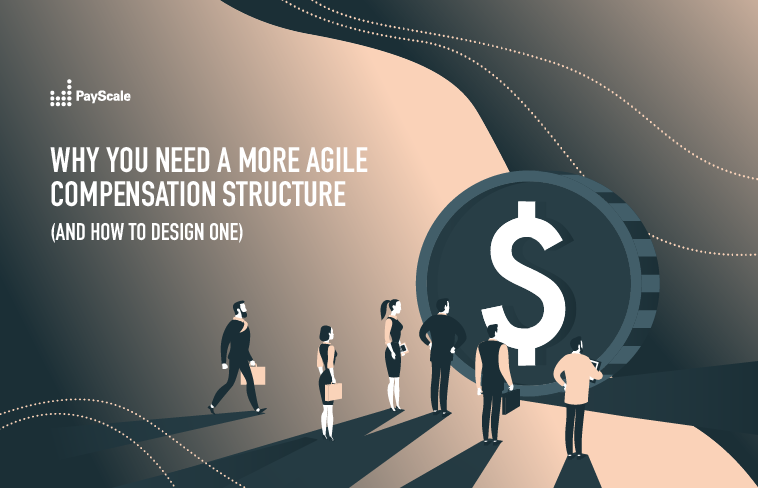 Thank you! The information has been submitted successfully.
When comp teams think about a compensation structure, they generally think about creating pay grades (or grade-based salary ranges). This has been a good approach historically as administrative bandwidth and market data were limited. However, thanks to recent technological advances, these limitations have been reduced.
In the past few years, we've seen organizations of all sizes move away from a grade-based structure towards a market-based model where each job is priced according to its value in the market. At a time when concerns about hiring and retention are high, business and rewards leaders have come to realize that having a comp strategy that emphasizes speed, flexibility, and transparency is key to creating a winning workplace.
In this whitepaper, learn about:
Workforce trends that are putting pressure on the grade-based structure
What it means to make your compensation plan more agile
The key benefits of using job-based ranges
When to use job-based ranges and how to get started