You probably won't see a "Save the Electricians" bumper sticker, but finding an electrician with time for your next home project might be tough. Are these tradespeople disappearing?
America will face a shortage of electricians in the near future, according to the U.S. Bureau of Labor Statistics (BLS) and the National Electrical Contractors Association (NECA). The trade group says that 7,000 electricians join the field each year, but 10,000 retire. The BLS reports that employment of electricians is projected to grow 10% from 2018 to 2028 — faster than the average for all occupations.
The shortage is due to more than the number of retiring electricians outpacing that of new electricians. After the recession forced thousands of contractors out of business, many didn't return. Many also attribute the shortage to the elimination of shop class in high school, a focus on college over trade schools and a negative perception of the job as grueling work with long hours and no career advancement. That perception could be changing, however.
While the skilled labor shortage presents challenges to the construction industry and to homeowners trying to hire skilled workers, it also presents opportunities for workers. Take a look at a few of the potential opportunities that becoming an electrician could present.
You Could Make Six Figures
According to PayScale, the average annual salary for electricians is $55,477. Per the BLS, the highest 10% of electricians earn more than $90,420.
But a CEO of one tool manufacturing company recently told FOX Business' Ashley Webster that the potential salaries for electricians are climbing because of the labor shortage. Ideal Industries CEO Jim James told Webster that electricians owning a business have the potential to earn a six-figure salary — $150,000 to $200,000.
To combat the electrician shortage, James is working to raise awareness about such impressive salaries. He started a competition four years ago to convince young people to become electricians. Part of his strategy is convincing parents that their children could make a good living in the field.
Others working on boosting the number of electricians are also working on getting the word out about the salary potential. John Puckett, a former teacher in the Building Industry Technology Academy, a statewide program in California schools to promote careers in trades, told The Orange County Register that construction work can be lucrative, especially for those who move up the ranks or start their own companies.
"You wouldn't believe how many guys that I know who are multimillionaires, and they're just average Joes," Puckett told the newspaper.
Electricians who join unions can make more than those who do not. In heavily unionized eastern Michigan, one comparison showed that when you put together pay and benefits such as pensions and health insurance, compensation for unionized workers can be twice that of their non-unionized peers.
How much could you earn as an electrician? Take the PayScale Salary Survey and get your free salary report today.
You Could Get Paid On-the-Job Training, Scholarships and More
The path to becoming an electrician can be much more affordable than four-year colleges and other post-secondary education programs. By choosing to become an electrician, you might avoid accumulating the massive amount of debt that many of today's college students face after graduation.
Most electricians learn through four- or five-year apprenticeship programs, but some start by attending technical schools. Apprentices still have some classroom instruction but typically receive 2,000 hours of paid on-the-job training. Most states require electricians to pass a test and be licensed, and some may require electricians to take continuing education courses to maintain their licenses.
The shortage of electricians has led many companies, trade organizations and labor unions to create attractive incentives. NECA targets high school students seeking college alternatives, other tradespeople and former military personnel with five-year apprenticeships that guarantee jobs upon completion. In addition to NECA, The International Brotherhood of Electrical Workers (IBEW), and the Electrical Training Alliance have increased their training programs to help provide tools and scholarships for apprentices.
The Phoenix Electrical Joint Apprenticeship and Training Committee program in Arizona offers four-year electrician apprenticeships for about $8,000, which is less than one year of tuition at most colleges. Apprentice electricians get 8,000 hours of classroom and on-the-job training through the program.
Stamford, Connecticut-based This Old House Ventures launched This Old House Generation Next, an initiative to raise funds and awareness about the skilled labor shortage while encouraging and empowering young adults to become skilled crafts workers. The program offers paid apprenticeships for work on two This Old House TV house projects. In addition to being on TV, the apprentices are featured in the This Old House magazine.
Certain states are attacking the shortage of skilled labor, too. Iowa community colleges and businesses are working together to increase the number of "work-related learning opportunities" such as job shadowing and apprenticeships. Tennessee has made its technical colleges free, and California is spending millions to improve the delivery of career and technical education, according to NPR.
You Could See the World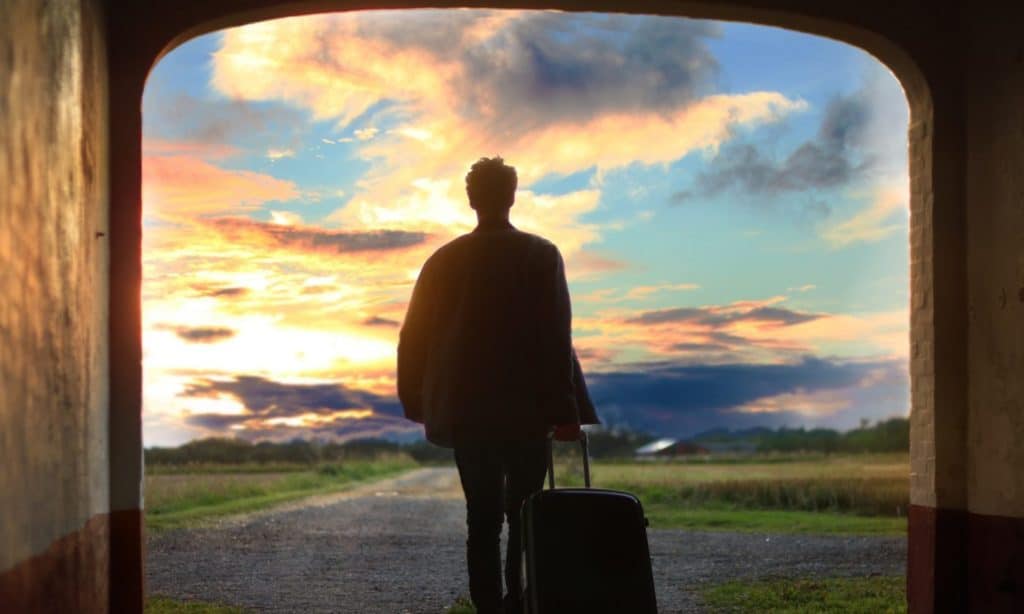 The shortage of electricians is not limited to the United States. Austria, Belgium, Finland, Germany and the United Kingdom all report shortages of electricians.
Don't want to travel that far? A study from the not-for-profit Electricity Human Resources Canada (EHRC) projects that 20,500 new employees will be needed in Canada in the electrical industry by 2022 to keep the lights on.
The United Kingdom's shortage of electricians is forcing wages higher there. The average salary for an electrician rose 5% in 2019 from the previous year.
Electrician might not be the first job that comes to mind when considering working abroad, but the demand for these skills means it's becoming a more popular foreign employment option.
You Could Work With the Latest Technology
Smart technology is one force fueling the demand for electricians. But it's also requiring a new breed of electrician — one trained in increasingly complex, integrated systems.
Smart home devices include everything from keyless door locks opened with fingerprint scanners to internet-connected light bulbs that turn on and off by voice command — all controlled remotely by smartphone or computer. Home builders are increasingly incorporating smart features into homes, and as the technology becomes more affordable, consumer demand is expected to increase. Forward-thinking electricians are in a prime position to introduce the idea of smart home technology to their customers.
You Could Help the Environment
Don't think that the move to more energy-efficient electricity and renewable energy means lower demand for electricians. Renewable energy is already the fastest-growing source of new U.S. electricity generation.
The solar industry in particular offers opportunities that are well-suited to licensed electrical contractors' expertise. The industry relies on power that requires the skills of an electrician with solar-specific training, Patrick D. Bateman, director of policy and market development for the Canadian Solar Industries Association, told Electrical Business magazine.
Not all technicians who install solar panels are electricians and vice versa. Because solar panels must be wired into a homeowner's electrical supply, some states require solar technicians to be licensed electricians. That dual training could be good news for your paycheck — solar photovoltaic installers trained as electricians can make significantly more than their counterparts without electrician training, according to the BLS. Research by the Brookings Institution also shows that working as an electrician with greener energy sources could result in more green in your pocket. A clean energy job can equal an 8% to 19% increase in income, according to the research.
The BLS reports that electricians who can perform many different tasks, such as solar photovoltaic installation, electronic systems repair and industrial component wiring, should have the best job opportunities.
You Could Be a Trailblazer
While only 9.5% of NECA members are women-owned businesses, this number has tripled in the past 15 to 20 years.
Minorities, who make up 22% of the construction industry, along with women represent an untapped resource and potential solution to the electrician shortage, according to Electrical Contractor magazine.
For women, the pay as an electrician is good, too. The gender wage gap in construction is the second smallest of any industry, according to the BLS.
Efforts to make a career as an electrician more welcoming to women and minorities continue to expand.
Many contractors and municipalities are advancing efforts to recruit, train and hire women. The nonprofit Women in Skilled Trades in Lansing, Michigan, formed in 2016 to empower women to pursue careers in the skilled trades. Massachusetts has set a goal of having women make up 20 percent of its construction workforce by 2020. The group Massachusetts Girls in Trades formed to educate middle- and high-school students about the industry.
Women in NECA (WIN) was established to support the professional development of women working in the electrical contracting industry through educational and networking events.
Marcia Rackley, national president of the National Association of Women in Construction (NAWIC), told Electrical Construction and Maintenance magazine that women have more opportunity than ever to join the construction workforce.
"Right now, with the demographics in the United States, there's more women than men and more women in the workforce," she said. "We can do most anything with the right training. There's a great potential for women in the construction industry."
Explore Electrician Possibilities
To learn more about being an electrician — from job satisfaction to a master electrician's salary — visit PayScale's Career Research Center.
Tell Us What You Think
Why would you — or wouldn't you — pursue a career as an electrician? We want to hear from you. Share your thoughts in the comments or join the conversation on Twitter.